I like to call us "The Dynamic Duo," or sometimes I go with "The Wonder Twins." When hungry, I can be known to unleash something like "Chocolate and Peanut Butter."
Frankly, I'm not sure how Gina and Laura at Furia Rubel Communications would feel about any of those nicknames, but its clear that whenever I work with them and the rest of the Furia Rubel team, magic happens.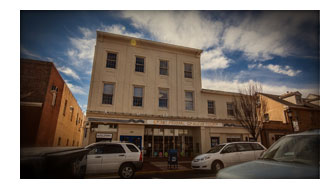 Earlier in 2014, the Dynamic Duo, er, TD Post & Animation and Furia Rubel Communications, teamed up to produce a 12-video campaign for First Federal of Bucks County, a popular suburban Philadelphia community bank.
We needed to capture First Federal's message in a simple, clear manner, undiluted by marketing speak and banking jargon, so we turned directly to their client base, interviewing small business owners and long-time personal banking customers. The testimonials couldn't have been more warm or genuine; it was obvious that these customers truly loved working with First Federal of Bucks County, and we made it our business to ensure that their warmth and loyalty was accurately represented in each segment.
Shooting took place for 3 days, both on-location at the interview subjects' businesses and at the original First Federal branch in Bristol, PA. To pair with our interviews, we unleashed two separate production crews on each location to capture footage of our interview subjects, actual customers and beauty shots of the locations. In order to give the spots a higher-end look than the typical "local bank spot," we brought in a few tools that we don't get to use every day - most notably a motion slider for dramatic, and moving, time lapse footage of exteriors. We also had the full array of dollies, sliders and jibs available for interior broll, giving all of the supporting footage a smooth, continuous flowing feel.
After several weeks of editing, color grading and finesse, the first spots (featuring Yardley yoga studio "The Prancing Peacock") went live earlier this summer along with two complementary radio spots. Since then, First Federal of Bucks County has rolled out two more spots that highlight a Bristol insurance agency, with the release of eight additional spots due out over the next several months.
We'll post the upcoming segments as they're released (one featuring the acting debut of Yours Truly…) but you can check out two of the live spots below: